Hecker Wakefield & Feilberg - legal
Jordan Hecker, Shareholder
Jordan graduated from Michigan State University in 1980 and University of Washington Law School in 1984. "I am a dog lover who gets along with children better than adults. Professionally, my practice emphasizes Real estate and Business matters. Within those areas, the practice is evenly divided between litigation and transactional work."
Email Jordan:

Steve Wakefield, Shareholder
Steve graduated from Wheaton College in 1987 with a BA in economics and the Washington University School of Law in 1991. He was presented with numerous awards in both college and law school. He has been a member of AAA since 1994 and a periodic member of the National Geographic Society. He is not a big fan of Mel Gibson.
Email Steve:
Chris Benis, Of Counsel
Chris was on the "ten year plan" at the University of Washington, during which time he received a B.A. in Political Science (Magna Cum Laude), a Master of Urban Planning and law degree, which meant he had 10 years of student football tickets. After two years of law practice, he started his own firm, which he led for 28 years before joining Hecker Wakefield. He represents property management firms, individual real estate investors, real estate brokerages, industry trade associations, design professionals, and construction companies. He advises his clients on practical and understandable solutions to their legal needs and concerns. Outside the office, he is an active parent of three teenage boys and rarely misses a sports practice or game. Chris collects classic cars, currently focusing on a 1968 Mercury Cougar XR7 - GTE with 428 ram air cobra jet engine (one of only 23 ever built).
Email Chris:chrisb@heckerwakefield.com
John T. Yip, Associate
John graduated summa cum laude from the University of Washington in 2010 with a Bachelor's in Business Administration. After business school, he attended the University of Washington School of Law, where he graduated with a JD, with honors, in 2013. His areas of practice include civil litigation, transactional work, and estate planning. John enjoys watching baseball, swimming, and cheering for the Huskies.
Email John: johny@heckerwakefield.com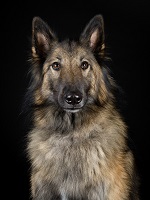 Kelly Boyker Guillemette, Paralegal
Kelly is a Seattle native, who graduated from Linfield College with honors in both Anthropology and Economics. She received her Certificate in Legal Studies from the University of Washington in 2000. She has more than twenty years of experience in the legal field with emphasis in civil litigation and real property. She is a published poet and is the founding editor of the literary journal, Menacing Hedge.
(Photo Credit: "Sagan" by Caroline Walker Evans).
Email Kelly: kelly@heckerwakefield.com
Shelli Thiessen, Legal Assistant
Shelli graduated from San Diego State University with a major in Criminal Justice Administration. In 1980, she graduated from the University of San Diego Paralegal Program. She has over 35 years of legal experience. She loves dogs, the ocean, music and the Seahawks, but not necessarily in that order.
Email Shelli: shellit@heckerwakefield.com