Hecker Wakefield & Feilberg - Escrow
Our Services
Escrow is a neutral third party in your real estate transaction. Escrow holds and distributes funds, clears titles, coordinates document signing and ensures that your transaction closes smoothly.
At Hecker Wakefield & Feilberg, our escrow team consists of Renee Henry, Nancy Wickler and Jesse Whitham who together have almost 60 years of experience.
All documents may be faxed to (206) 447-9075, or emailed to Renee Henry at the address below. Please call us at (206) 447-1900 to discuss fees or any other questions you may have.
The Escrow Process
We will prepare the closing documents in accordance with your agreement and with Washington State Law. These documents will affect your legal rights, and the Buyer's and Seller's interest may differ. As your closing agent, we must be impartial and cannot represent either party. You have the right to have your own attorney review the documents.
When we have received the loan documents from the lender, we will contact you for a convenient time to sign the closing documents. If your transaction requires you to bring in money to close, you will be required to submit funds by Cashier's Check or by wire transfer.
Please try to keep your schedule flexible a few days prior to the closing date. Keep in mind that the signing usually occurs several days before the actual closing date to allow for lender review. Buyers should plan on an appointment lasting 1 hour to 1 and a half hours, Sellers' appointments usually last half an hour to 45 minutes. A valid photo ID will be required at your appointment for notary purposes.
Escrow Personnel
Renee Henry, Legal Escrow Assistant
Renee graduated from Queen Anne High school and the University of Washington. Her former experience includes working for a Bank, a Mortgage Broker and a Third Party Escrow company. She enjoys skiing in the winter and gardening during the summer.
Email Renee: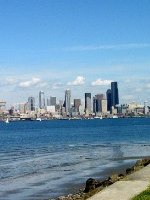 Nancy Wickler, Legal Escrow Assistant
Nancy is a Northwest native and a graduate of Washington State University. She has worked together with Jordan Hecker for more than 20 years closing residential, small business and commercial transactions. When not in the office, she is a baseball, soccer and ballet mom who likes taking walks at the beach.
Email Nancy:
Jesse Whitham, Paralegal / Escrow Assistant
Jesse is a Washington native, and a graduate of the University of Washington. In his spare time he enjoys cooking, drinking coffee, and completing half of the Sunday crossword puzzle (which just isn't the same since Merl Reagle passed away). He likes to select the precise pen for each task and is slightly obsessed with getting high-fives from his dog.
Email Jesse: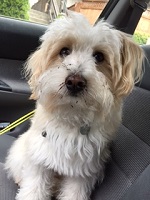 Morning Mills, Reception / Escrow Assistant
Morning is from the Pacific NW but attended college at American InterContinental University in Atlanta, GA. Prior to working at Hecker Wakefield & Feilberg she was a paralegal in Family Law. She enjoys vacationing anywhere there is a beach, eating and laughing in her spare time.
Email Morning: morningm@heckerwakefield.com